Richard Jones
/ VP / General Manager at Nexstar Broadcasting Group
Richard was born in Palo Alto, California where his father, a Stanford MBA grad, and his mother, who was an opera singer at the Met and Juilliard grad, resided. Richard was a highly recruited football and track athlete and attended Brigham Young University on a football scholarship. He served a mission for his church before graduating from BYU with a degree in Advertising and Marketing. He spent one year at Columbia University before realizing he wanted to start his career in television.
In his earlier years he held multiple roles in sales and television for companies such as Encyclopedia Britannica, PGW/NY and Blair Television, working in New York City and Chicago, before returning to San Francisco as an Account Executive of over 150 TV stations. He would go on to help build top-viewed and highly-billed stations in San Francisco and San Diego, all the while serving on multiple boards and committees for names such as Fox, UPN and CW.
He started his own consulting company in 2010 and worked as an analyst developing bids to acquire multiple stations for investment groups. In 2013, Richard moved to Salt Lake City to oversee and manage several valuable media assets for Nexstar.
Richard loves the process of building equity and value through creating a positive work environment and delivering positive ROI for his clients. He currently works in Salt Lake City on the Good4Utah and ABC4News brands and is continually developing new content for Nexstar Media Group.
In his words, his greatest gift and blessing is his family. He married his college sweetheart Shelli, whom he met at BYU. They're the proud and grateful parents to three sons; Justin, Rowan and Trenton, and one daughter, Kierstin. They have three grandsons; Carson, Jackson, and Hudson.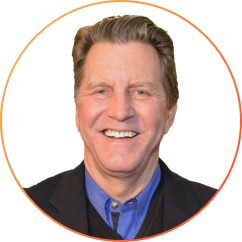 You cannot trade good science for 'hype', and ACTIVZ' science is the source of my enthusiasm for their products.